I'm passionate about helping business professionals to communicate with clarity and confidence in global business presentations and meetings.
When we work together, I see the change – in people's posture, their tone of voice, and the words they use. The change happens at a deeper level too. They develop a stronger personal presence and get business results.
I'm thrilled when clients share their success stories. A Japanese senior manager in high tech wrote this after his keynote speech in the U.S.:
I finished my presentation today. My American colleague gave me his impression: "I think you did a great job. Everyone was paying attention to your speech and seemed to be engaged and interested. Your presentation was definitely the most understandable and interesting of the day." Thank you so much for your special coaching. I will use this experience to advise and train my people for happier communication outcomes with our customers.
I'm convinced that ANYONE can be a good – or even great – communicator.
All it takes is
developing the right mindset
understanding simple techniques
receiving thoughtful feedback
practice!
I support my clients in all these areas, and I LOVE my work.
Latest Blog Posts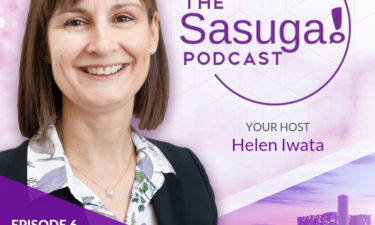 February 18, 2019
When you walk into a room full of people at an event, such as a work party, a regional conference, or an industry seminar, do you wonder how to start a ...
Read More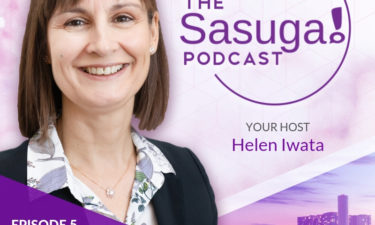 February 11, 2019
Your know your business area well and can easily talk about it in a normal conversation. But, if you're like most people, you feel nervous when you have to ...
Read More
Special offer until November 30
Do you want to give clear, confident presentations? 
Your approach to focus on 'questioning' and 'active listening' as critical components was unique and so essential to being an engaging presenter – most people focusing only on the 'presenting' part of communicating. Please do keep me on your mail list when you have other open sessions – and I will also keep you in mind for any needs we may have here as well when my other L&D colleagues have such a need.
Learning and Development Manager in the financial sector
The big difference from the many similar presentation skills training courses was the combination of Helen sharing her extensive experience, her passion to learn together, and the focus on having fun. By participating in Helen's course, in which each participant was challenged to work on his or her individual needs, I became aware of my shortcomings and received the best possible guidance and coaching. I truly appreciated it.
Masato Mizukami
It all began when I was hesitant to run for the Japan Association of Translators' Board of Directors. Thanks to Helen's encouragement and relentless (in a good way!) practices, I not only ran for the Board but stayed on for 4 years, eventually serving as president. I gradually learned how to enjoy giving presentations, and I still continue to work on my communication skills to relate my message in a way that sticks with the audience.
Marian Kinoshita
Working with Helen, both 1-1 and via her online presentation course (which was fantastic because it allowed me to work at my own pace), was an invaluable experience that helped me see myself, outside of myself. Helen's warm and friendly personality, combined with an experienced and keen set of eyes, helped me hone in on the small details that make all the difference, be aware of what my body was doing (incredible how much we miss here!) and review and refine my presentation – with so much wonderfully thought out feedback from Helen! – until I truly felt that I had done the best that I could do.
Divya Marie Kato
I had an opportunity to give a short presentation after winning the best paper award of a scientific journal, and thanks to your presentation skills class, many people mentioned that my talk was clear and easily understandable. And, in just the past six months, I've had several opportunities to give presentations in English and I was able to effectively prepare content for all of them. Before I was never sure if my presentations were understood or what others thought about it, so I know your class made a good impact.
Dr. Chizu Sekine
Thanks to what I learned, when I presented at a global conference I wasn't nervous at all. Rather, I enjoyed the interaction with the audience. I got lots of positive feedback from my colleagues, too.
Yasushi Maruyama
Before working with Helen, it was difficult for me to efficiently and confidently put presentations together. Thanks to the skills I've learned and the simple frameworks she teaches, my presentations are more concise and focused on the client. As a result, clients recommend our services more often to their friends and neighborhoods, which means the number of new clients has gradually increased.
Y. Mori
The Speak Like An Expert materials are very high quality. I found I could learn through the videos in two ways. Not only do the videos explain the content of how to plan and give presentations, but they are also an actual example of how to deliver clear, compelling presentations. The workbooks are very comprehensive. They contain so much of the content from the videos that I didn't have to take many notes and could easily refer back to them.
Takuya Akiba